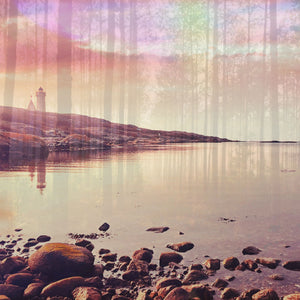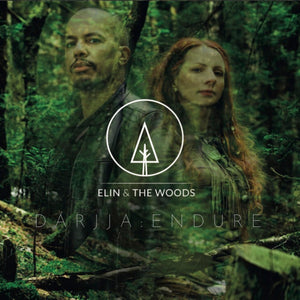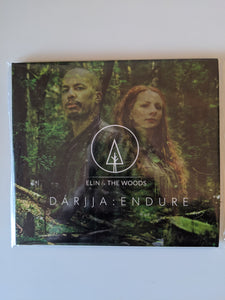 Riddu RiĐĐU Festival Concert
We are so excited to play our first full-length concert at Riddu Riđđu Festival this year! Hope to see you there!
Festival webpage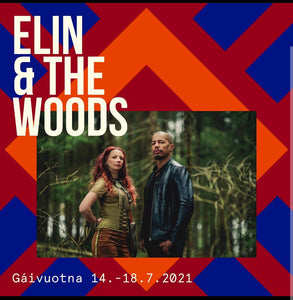 Semifinals of Melodi Grand Prix 2020
---
THE ALBUM "DÁRJJA - ENDURE"
Elin & The woods is a collaboration between Sami artist Elin Kåven from Karasjok, Sápmi, Northern Norway and produser/songwriter Robin Lynch, who grew up in Helgeland, Norway, with a father fra USA.
They first appeared on Norwegian Eurovision in 2017 with the song "First step in faith/oadjebasvuhtii", and they ended on third place.
The last two years they have worked on their debut album which will be released in february 2020.
The topic on this album is about being in touch with nature, environmental conservation and is inspired by the worldview of indigenous people. The Sami people are the indigenous people of northern Europe. On this album the lyrics are both in English and in Sami languange, and also joiking - which is the Sami way of singing is also a bit part of the sound.
"The main inspiration has without doubt been mother nature and us humans relation to it. When we realised that this is something the two of us have in common then it fell naturally to write song about that. We are very happy that we are able to bring forth these topics in our music, they say.
We chose the name Endure on our ablum because many of our songs is about mother nature and the Sami culture. The Sami people Endure, even through strong colonisation. LIke many other indigenous people have too. But we are still here. And the same with our nature, it has taken alot from us and because of us, but it still remains.
In 2015, the Sami artist Elin Kåven and songwriter/producer Robin Lynch discovered their common interest for nature, primal life and a certain nordic expression. Since then they have worked on a project where the main focus has been to go back to the roots, our connection with mother earth and the innermost natural part of our selves. The primal force. They call their music Electrojoik, which is electronic music with heavy beats blended together with the traditional Sami singing known as joik.
Elin Kåven from Karasjok is an established artist in her genre Arctic Folk Pop, where she sings joik in Sami. She has released three critically acclaimed solo albums on a German label and toured tweleve countries in the last ten years.
Robin Lynch is a recognized musician, songwriter and producer with a number of hit songs under his belt, including artists such as Pink, Jessie J and Cher. Robin is born and raised in Helgeland in the north of of Norway, but is now living in Sweden where he runs his studio.
The name Elin & The Woods came about while recording because Elin repeatedly told Robin "I have to go out to the woods before I decide!"

"Dárjja- Endure" Album is funded by The Sami Parliament of Norway.